Our dentists, Dr. Ryan Bond and Dr. Jordan Morris, and the team at Bond Family & Implant Dentistry are focused on improving every part of your smile. We provide cosmetic, general and restorative dentistry in Longmont, Colorado, and can enhance the appearance and function of your smile through a variety of treatments including dental implants and other options. You can see some examples of our work in the gallery below and we invite you to call 303-772-8020 to schedule your visit.
Dental Bridges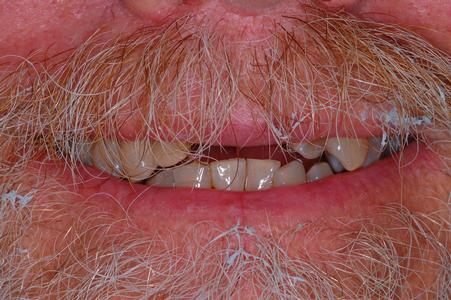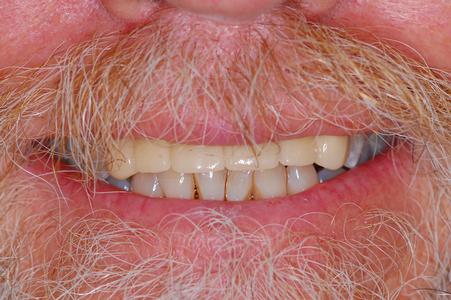 Anterior bridges are often used to replace broken or missing front teeth. This patient had gone years with a removable partial denture after losing his two front teeth. Having a permanent bridge means that he will never have to worry about his false teeth falling out.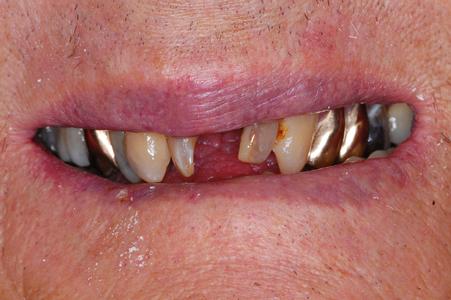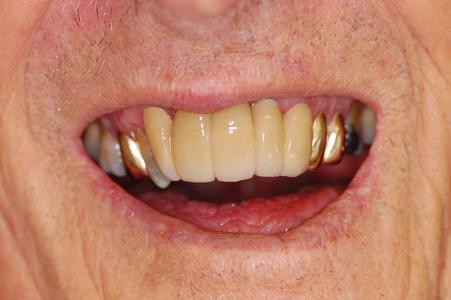 This patient had several front teeth of different shades and shapes. A more natural appearance was restored after making a five-unit bridge.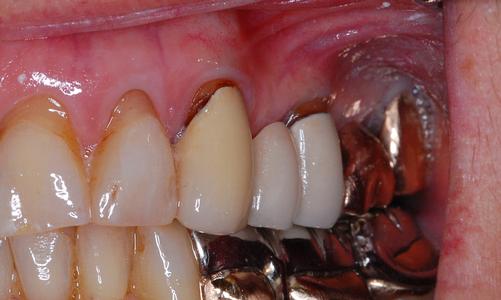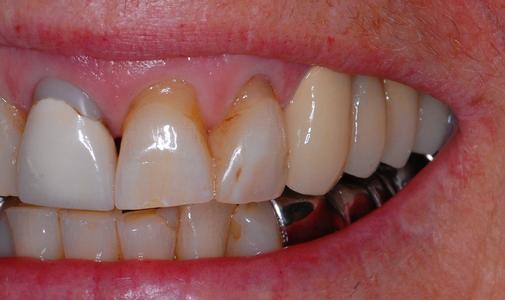 When old dental work needs to be replaced, a new bridge made from the most advanced materials can be utilized to create an aesthetically pleasing and functional result. This patient had a five-unit bridge made for her back teeth after having previous dental work fail. With the new bridge, this patient can now smile without worrying about her old metal crowns showing.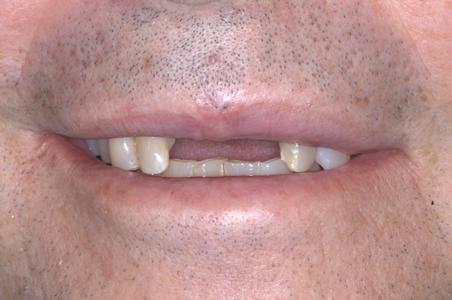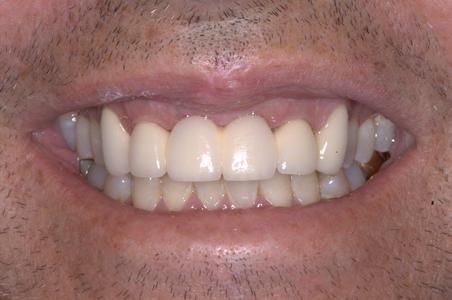 Our patient had a bad fall and as a result lost both of his front teeth. After using a temporary tooth retainer while the area healed, this patient had a six-unit anterior bridge placed. Now his smile is restored with ideal tooth shape and color.
Veneers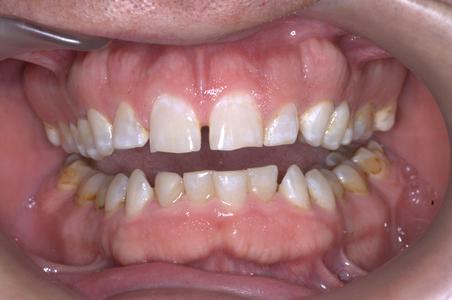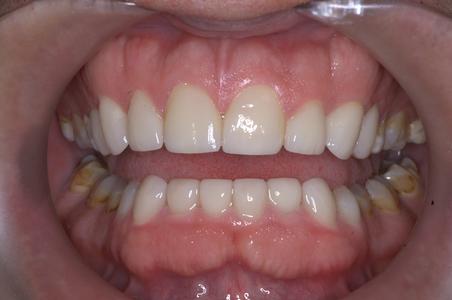 To get ready for his "big day," this patient had his teeth whitened in-office and then opted for 16 veneers. You can tell in the picture how a veneer is able to change the shape of your front teeth and give you a more natural and aesthetically pleasing smile. It was an emotional experience for us all when this patient saw his new smile for the first time.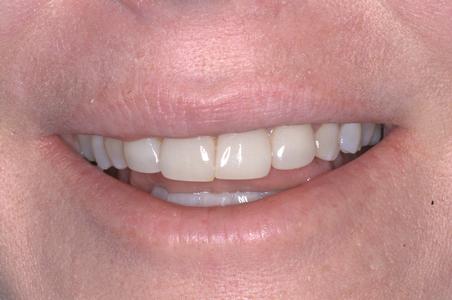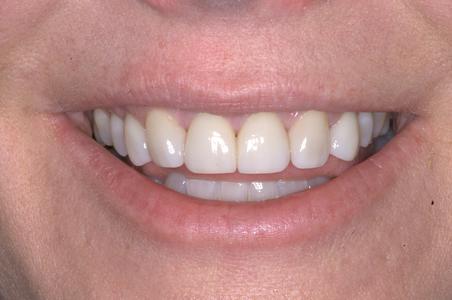 This patient had previous veneers done years before and desired a more natural shape. We first requested a lab-made preview of the future veneers so we would be able to make any changes to their shape prior to being fabricated with the input and help from the patient. This patient was much happier with her new veneers and her new smile.