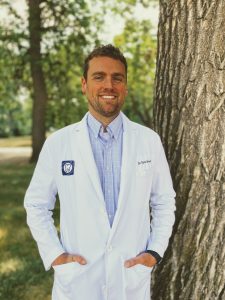 Dr. Ryan Bond graduated from Brigham Young University in 2007 with a Bachelor of Science in biology. He went on to earn his dental degree from the Case Western Reserve University School of Dental Medicine in 2011. He received advanced training in dental implants from the WhiteCap Institute and regularly advances his skill set and knowledge base through conferences and online education. In 2015 and 2017 he was named as the Best Dentist in the Longmont Times Call reader survey.
Dr. Bond has been practicing dentistry in Longmont, Colorado, since 2011. He strives to establish long-lasting and meaningful connections with each of his patients. He also aims to provide the highest quality comprehensive dental care in our area in the most comfortable way possible. His career goal is to create a special dental office experience and establish the practice as the premier dental care provider for the city of Longmont and the surrounding areas.
Dr. Bond and his wife have two daughters and two sons. You can find them out in the community during soccer, baseball and basketball seasons. In his free time, Dr. Bond enjoys cycling and running around Longmont. He also loves working with his hands and likes to spend his time woodworking.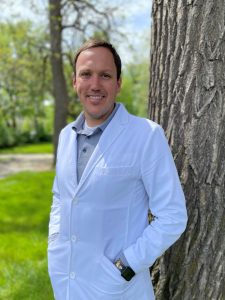 Dr. Jordan Morris attended Brigham Young University for his Bachelor of Science degree before attending the LECOM School of Dental Medicine for his dental degree. He joined our team in 2021 and loves our incredible staff and our focus on patient-centered care. His hard-working and goal-oriented attitude helps him fit right in with us! Dr. Morris loves dentistry and the life-changing impact it can have on patients. He regularly continues his education and training to stay current with the best treatments and protocols for his patients.
Dr. Morris' wife is a Longmont local, and they have five children who love the outdoors. When not in the office, he enjoys spending time with his family as well as fishing, hiking, camping, running, biking and all the outdoor adventures Colorado has to offer.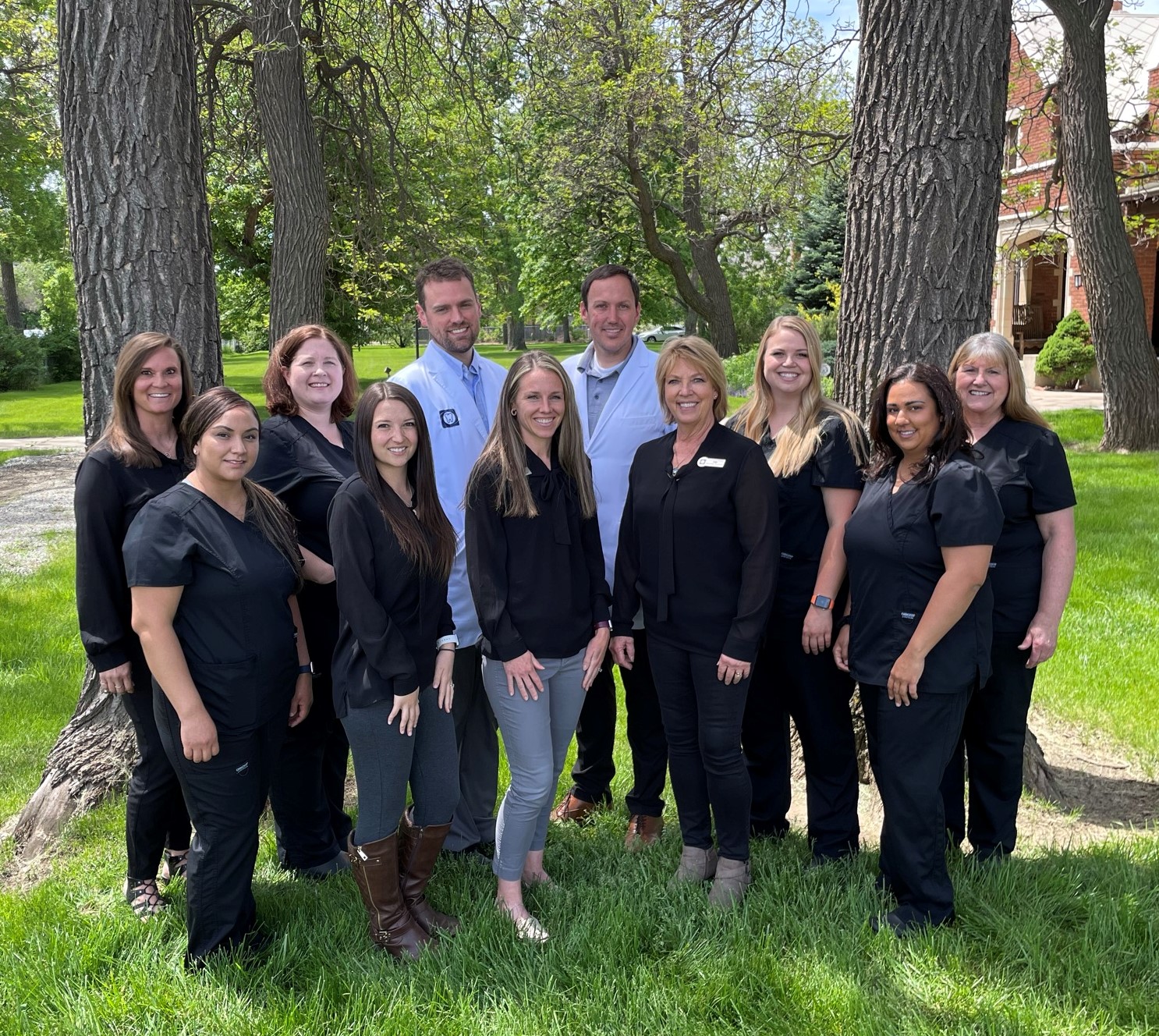 Meet Our Team
When you walk into Bond Family & Implant Dentistry, you are in great hands. Our team is an easygoing, fun and friendly group. Our team members and dentists, Dr. Ryan Bond, look forward to seeing you at each and every visit and getting to know all about you. In order to serve everyone in our community, we speak English and Spanish. To meet our team and get started on your new smile, call our office today at 303-772-8020. We will be happy to help you plan your dental appointment in Longmont, Colorado.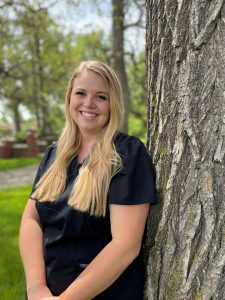 Adrianne
Registered Dental Hygienist
Adrianne earned her bachelor's degree in dental hygiene from Dixie State University in 2018 and joined Bond Family & Implant Dentistry in 2019. She tries to bring a positive attitude to work with her to help make the overall office experience enjoyable. She believes in being a team player and she loves our great team that makes our office fun. She also appreciates the way our team members help each other to provide a great experience for our patients.
The majority of Adrianne's family lives in Utah but she has one sister who lives in Colorado. Her sister has two cute kids that Adrianne loves to play with. She also loves playing pickleball and being outdoors as well as sewing and cooking. For Adrianne, dancing at work is a must!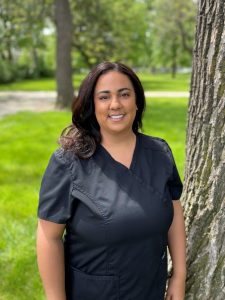 Brittany
Expanded Duties Dental Assistant
Brittany has been with the Bond Family & Implant Dentistry team since September 2020. She earned her dental assisting certification in 2010 and worked as an assistant for six years before returning to school for her expanded duties training. Brittany shows up every day ready to work hard and give her all to her patients. She loves working with Dr. Bond and her coworkers. The patients are amazing!
Brittany's son keeps her very busy. He is into all sports and dirt bikes. When she has free time, Brittany enjoys being outside, going on road trips and trying new restaurants. She also loves hot yoga.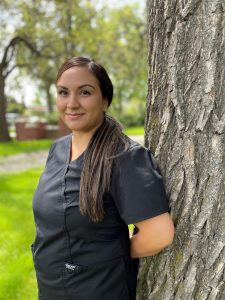 Christina
Expanded Duties Dental Assistant
Christina has been dental assisting for over 10 years and became a part of the Bond Family & Implant Dentistry family in April 2021. She loves helping and getting to know her patients and is proud to be a part of our awesome and caring team.
Christina and her young daughter are Colorado natives, and when she's not at the office, Christina enjoys spending time with her family, working out and being outdoors.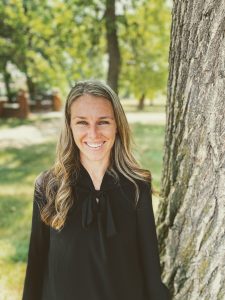 Jessica
Billing Coordinator
Jessica graduated from BYU in 2007 with a degree in exercise science. She joined our team in 2017 and enjoys being part of a practice where we are all committed to providing patients with the best possible care. She loves being part of this process! Jessica is responsible for helping our patients understand everything there is to know about the financial component of their dental care.
Jessica and Dr. Bond have been married since 2005 and have two sons and two daughters. Outside the office, she enjoys browsing libraries and book stores and running marathons in as many different states as possible.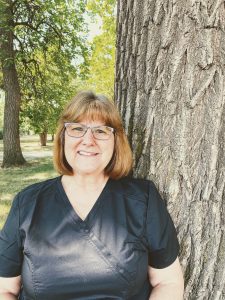 Karen
Registered Dental Hygienist
Karen has been with Bond Family & Implant Dentistry since May 2013 and has years of experience as a dental hygienist. In fact, she remembers a time when masks and gloves were not worn and offices were cold and sterile! Her favorite part of working at our office is seeing her awesome patients who she loves very much. She and her husband of over 50 years have one son and two grandchildren. In her spare time, Karen enjoys reading and gardening.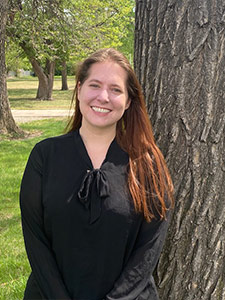 Nadia
Scheduling Coordinator
Nadia started working at our dental office in March of 2022. She loves the amazing, kind, friendly and hardworking team she works with and admires their dedication to the care and well-being of their patients. In her short time here, Nadia has been privileged to participate in the amazing positive impact that implants and quality dental care can have on a patient's quality of life. She is thrilled to be a part of people finding their smiles.
Nadia is happily married and has two pet bunnies. In her free time, she loves to knit and make jewelry.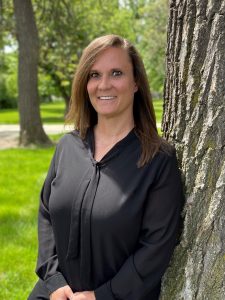 Shannon
Treatment Coordinator
Shannon is a Colorado native, born and raised in Longmont. She joined our team in May 2021 and loves being part of the amazing team that takes care of our patients. She does her best to help every patient understand what they need to know about their treatment plan, and she is always happy to help.
Shannon has a wonderful husband, Craig, and daughter, Bailie, who is a certified physicians assistant and her pride and joy. In her spare time, Shannon enjoys the outdoors, traveling, golf and country music.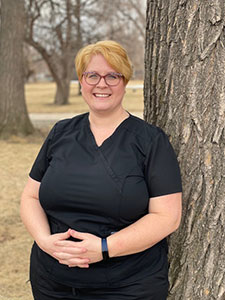 Tanara
Registered Dental Hygienist
Tanara attended Colorado Northwestern Community College, graduating in 2010, and joined our dental family in May 2020. She is excited to come to work each day and loves working with a cohesive, fun and energetic team. Tanara is passionate about treating and preventing gum disease and partnering with her patients to create personalized treatment plans.
Tanara has a young son and daughter who keep her busy and are a source of constant entertainment. She also has a partner, Josh, and is enjoying her two bonus kids. Outside the office, she also enjoys music, riding her bike, and painting and decorating nails with her kids.